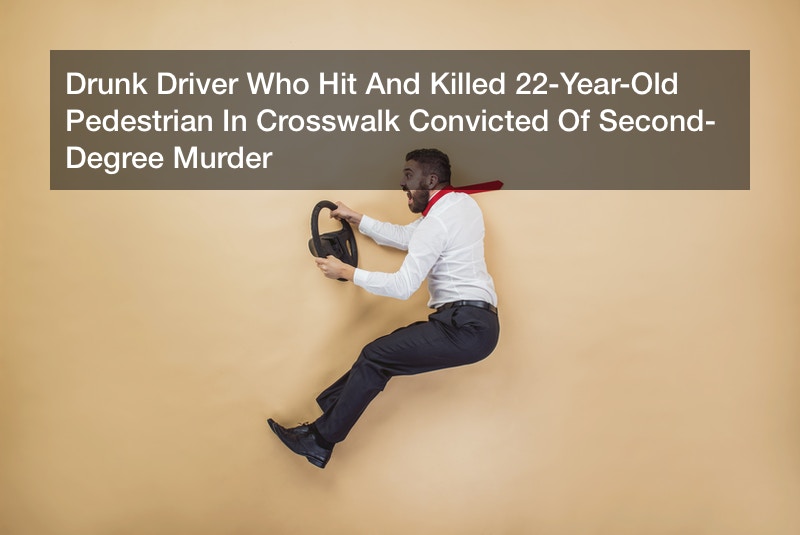 According to The Denver Post, a drunken driver has been convicted of second-degree murder by a jury after hitting and killing a 22-year-old pedestrian in a crosswalk.
Christopher Tarr, 42, will be sentenced January 25 for causing the death of Dalton McCreary, 22. McCreary reportedly pushed a friend out of the way prior to being struck and killed, says the Arapahoe County District Attorney's Office.
It was over a year ago, on August 21, 2016, when Tarr had been driving drunk and ran a red light at the intersection between East Iliff and South Chambers Road in Aurora. McCreary had been crossing the street in a designated crosswalk with Jordan Mulumulu, 18.
According to Aurora Police, Tarr was trying to turn onto South Chambers Road when his Toyota 4-Runner went out of control and slid into the crosswalk, hitting McCreary after he pushed Mulumulu to safety. Mulumulu suffered minor injuries during the incident.
Tarr's vehicle rolled over and landed in a nearby parking lot after striking McCreary. After attempting to drive away from the scene, Tarr's SUV had a mechanical failure before making it out of the lot, prosecutors said.
About 52% of personal injury cases relate to motor vehicle accidents, many of them involving drunk or otherwise impaired drivers. District Attorney George Brauchler said that in this particular case, the defendant simply "didn't care" about the consequences of his habitual drunken driving.
"I commend the jury for seeing that this case was more than another tragic drunk driving fatality. This was a murder occasioned by the conduct of a repeat drunk driver," said Brauchler. "There is never an excuse for a drunk driving death, but in this case, the defendant had been explicitly made aware of the consequences of drunk driving. He just didn't care."
Each day, people drive drunk almost 300,000 times, but fewer than 4,000 are arrested. Tarr had previously been caught drunk driving when he ran into several vehicles as well as a house. In 1996, he pleaded guilty to operation of an unsafe vehicle. In 2010, he pleaded guilty to careless driving and DUI. In 2013, he pleaded guilty to reckless driving.
After this incident, in addition to convicting Tarr of second-degree murder for McCreary's death and attempted murder based on Mulumulu's involvement, an Arapahoe District Court jury also found Tarr guilty of DUI, reckless driving, careless driving, and two counts of vehicular homicide.