Colorado Promotes Outdoor Recreation With a Slew of Events
2 min read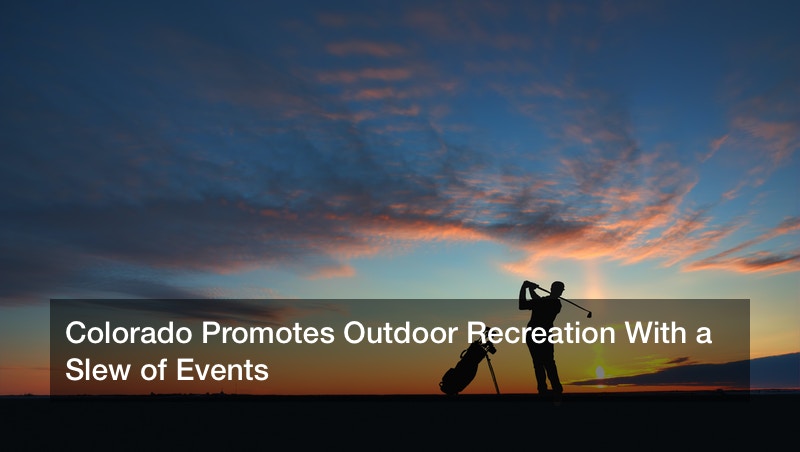 State legislators and businesses want residents to soak up the Colorado sun while working up a sweat. Colorado Governor John Hickenlooper participated in bike rides and meetings with other elected officials in efforts to promote the outdoor recreation industry in the Grand Valley.
Given that many Colorado residents and other Americans believe outdoor recreation is an important part of their lives, Hickenlooper addressed the benefits the industry could have on the area.
According to The Business Times, Hickenlooper said the outdoor recreation industry could become one of the leading sectors of the future in creating jobs and economic growth in much the same way as the craft beer industry.
"The Grand Valley is on the path to become the outdoor destination in the state of Colorado — [a] place where you can bike, ski, moto, fish and paddle the Colorado River all in the same weekend," said Sarah Shrader, an owner of Bonsai Design in Grand Junction and founding member of the Outdoor Recreation Coalition of the Grand Valley. "We are thrilled to have the governor's support."
The outdoor recreation business could have great benefits for the people of both Mesa County and the entire state of Colorado altogether. One estimate projects the industry will bring more than $300 million annually to the Mesa County economy, along with more than 2,000 jobs. Across the state, 350,000 people are employed in the outdoor recreation industry, which makes $994 million a year in state and local taxes.
In an effort to promote more outdoor activity, an event known as Yoga Rocks the Park will start on Saturday, May 28, with events throughout the summer lasting until September 18. As reported by 303 Magazine, Yoga Rocks the Park is a free/donation-based outdoor community yoga event.
In the past, the events have hosted as many as 2,000 people in one day. Half of the proceeds from the donations go to Food Bank of the Rockies.
"It's always a magical time," said Jack Cuneo, who will be leading the season opener. "There's just something about the experience of practicing and cultivating healthy habits alongside such a big and diverse group of people. I'm usually an introverted person, but I love it. To be honest, it gives me a little bit more faith in the world."