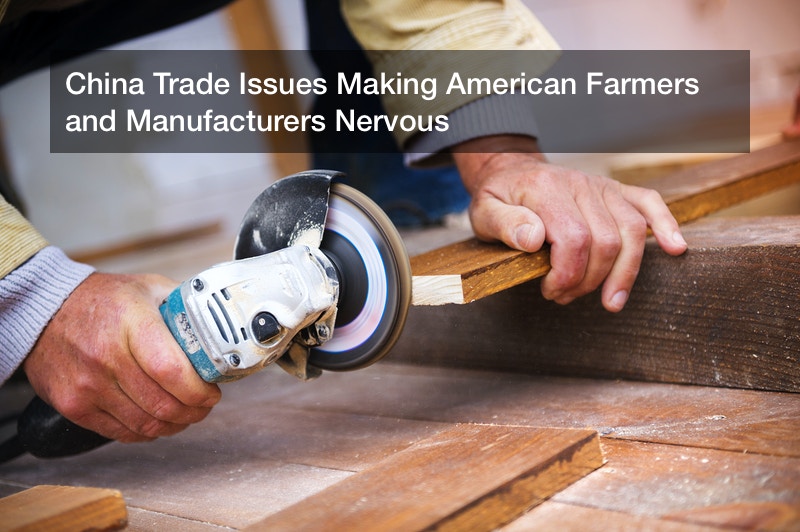 Trade with China has been a hotly debated issue this presidency. With a focus on slowing down the rapidly growing Chinese economy and supporting American goods in current politics, it's not surprising that China is fighting back. While we get a lot of our manufactured goods from China, China receives plenty of plastic, wood, metal, and food products from the United States. In what many analysts are calling an all-out trade war, American manufacturers and craftspeople are nervously following the new tariffs that just went into effect after being proposed early this year.
A Comprehensive Blacklist
Way back in April of this year, a list of 106 American-made products was released that could be slammed with Chinese tariffs. Around 40% of the list's products come from the plastics, chemicals, and petrochemicals industries. Since the U.S. just began funneling funding into chemical and materials sciences facilities in the past couple of years, the industries affected are sweating a bit.
Why did we suddenly put so much stock in our material and chemical industries? Because business has been looking promising. The global specialty gases market in particular has been estimated to surpass $14 billion in revenue by the year 2026. Like any competitive economy, the U.S. wanted to secure a piece of the pie.
Other items slapped with Chinese tariffs include many American-produced vehicles and food crops/meat. With both of these industries struggling heavily in the U.S. for decades, these tariffs could add on even more pressure.
Can Relief Come Fast Enough?
Farmland makes up 80% of all farm assets in the United States, and relief for American farmers has already been in the works for a while. The federal and state governments have been allocating funds and forming grants for local and family farms, and hopefully, those key bits of funding can help support small farms during this crucial time.
American welders are wondering how these tariffs may affect their work, as well. More than half of products made in the United States require welding, a trade that has traditionally been touted as having high job security and generous wages. Welders working with aircraft and road vehicles will especially be affected in this batch of tariffs, but some are wondering whether other metal goods may be targeted next. Since China doesn't rely on the U.S. for most metals (rather, the U.S. buys many metals from China), there is a distinct possibility they'll find it easy to shirk American metal products.
The hardwood industry is fighting back as well. Many popular hardwoods used in homes and construction projects worldwide are harvested from U.S. forests and tree nurseries. Oak in particular is of concern, with over 52% of all North American hardwoods being oak trees. The American hardwood industry has actually been struggling with Chinese imports flooding the market with cheap plywood even before these tariffs.
Back in February 2018, Columbia Forest Products, Commonwealth Plywood Inc., States Industries, Inc., and Timber Products Co. filed a petition with the U.S. Department of Commerce "asking the agency to find that hardwood plywood products with face and back veneers made of softwood species suitable for decorative uses are circumventing the recently issued antidumping and countervailing duty orders on hardwood plywood products from China." In September, Commerce ruled in favor of the four American hardwood companies and imposed 200% duties against Chinese plywood.
A Long Battle Ahead
Like the four American companies who initiated a petition, many more American groups may have to follow suit to protect their domestic interests against Chinese influence. Unfortunately, the U.S. government can't keep track of all these issues at once. One tenuous hope is that interest groups can provide the backing and resources domestic companies need to protect themselves while the government engages in this tense trade war.