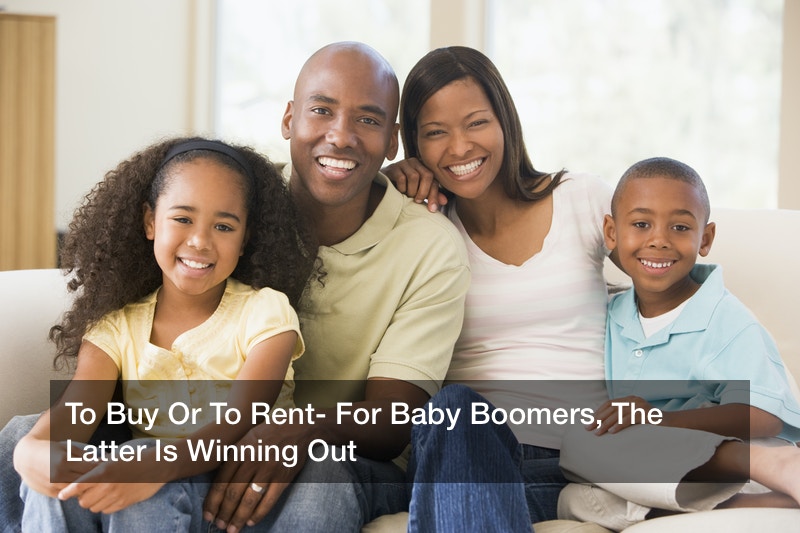 In the U.S., more than 10,000 people reach the retirement age of 65 each day. The Baby Boomer generation, or those born between 1946 and and 1964 (or thereabouts), is made up of current or soon-to-be retirees. And while this 50-to-70-year-old demographic would like to completely separate their way of life from their generational foes, the Millennials, data shows that the two groups may be more alike than the Baby Boomers would care to admit. Case in point, both generations are forgoing the responsibility of homeownership in favor of renting.
According to U.S. Census data analyzed by RentCafe, the number of renters aged 55 and above increased by 28% between 2009 and 2015. In contrast, the number of renters aged 34 and younger rose by only 3% during that same timeframe. Baby Boomers are now the fastest-growing group of renters in the entire country, with more than 5 million individuals expected to rent their next home by 2020, according to a Freddie Mac analysis from 2016. Although it comes as a surprise to some real estate experts that Baby Boomers don't want to invest in property, it's clear that convenience is of higher priority.
Not only are more Baby Boomers renting now than in the past, but they're in a position to afford luxury accommodations — a feat not nearly as Millennials achieve. Approximately 33% of renters move each year, and Baby Boomers are after apartments that come with amenities and are located in good neighborhoods. Many Millennials want the same thing, but Boomers are more likely to be in a position to afford the substantial price tag.
According to Eric Worral of RentPrep, "Landlords are adding smart devices to rentals. These are especially helpful for short-term rentals popularized by AirBnB as the landlord can remotely shut off lights, lock doors, and turn down the furnace when a tenant leaves the apartment. Even just adding a simple keypad lock to the main entrance of your rental property can help reduce calls for lockouts."
Domenick of Accidental Rental agrees: "More landlords are installing smart devices such as smart thermostats and doorbells as a way to attract good tenants and make their rentals standout."
Although owning a home has traditionally been a real source of pride for many retirees, the maintenance associated with homeownership can be a real hardship for seniors. Not only can keeping up with home maintenance be physically demanding, but it can also be incredibly expensive — and those costs will never cease. Plus, property taxes can be a huge drawback.
Zach Ehrlich from Mdrn. Residential, a New York City-based brokerage firm, just launched a rental service that offers short-term leases for renters. Baby Boomers who are looking for a more "hands-free" lifestyle with lower commitment are able to use this service, called Stoop, to try out living in a rental property.
Ehrlich told CNBC, "There are a lot of seniors finding they want to have more flexibility. hey also want to have some sociability, whether they lost a spouse or are separated or just don't have a family unit."
While downsizing is nothing new, it seems that Baby Boomers have embraced the idea of not being tied down to a property in their golden years.
Chris Bledsoe, co-founder of Ollie — an all-inclusive coliving brand with rental locations all across the country — explained to CNBC that Baby Boomers account for one-fourth of his email inquiries.
"I say millennial is a mindset, not an age group," said Bledsoe. "Boomers are seeking something urban. They want cultural vibrancy, the theater. They want to be close to where their kids and grandkids are."
Ironically, they might also be closer to their kids and grandkids in terms of lifestyle preferences than they realized.