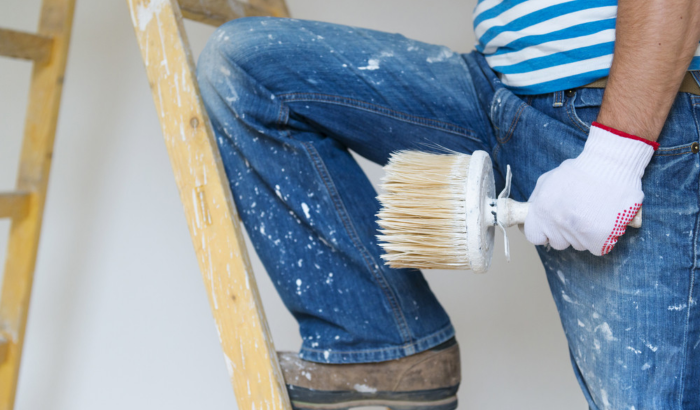 Your home is only relevant to your needs when it remains functional. Apart from repair and maintenance services, you should also consider renovation and improvement projects. Repainting the exterior of your Denver home is among the practical ways to elongate its functionality. You should also know that an exterior paint job goes much deeper than giving your home a new look. Here are the other reasons to repaint your home's exterior.
Increase Protection
Apart from making your home look good, fresh exterior paint helps increase protection. You have a protection layer from natural elements such as rain, wind, and ice when you consider repainting the exterior. You find it easier to protect your home from weather damage and lower the cost of operation in the process. You should, however, note that repainting the exterior of your home needs proper planning. The project can get costly if you lack a financial plan. With the cost of painting the entire house's interior ranging between $5,000 and $11,000, having a financial plan becomes vital. In the U.S., the repainting job will cost you $7,000 on average. As much as you might dig deeper into your pockets, you increase protection by repainting the exterior.
Repair Noticeable Damage
Amidst the unpredictable weather patterns in Denver and your kids playing in your landscape, the chances of your home getting damaged are higher. While you might have plans to handle the damage, your budget can be a hindrance. To repair the noticeable damage, you should consider repainting the exterior. When you apply a decent coat of paint, you also notice other repair and maintenance needs that you should handle. Water stains, mold growth, and cracked walls are among the concerns you can identify and address during the exterior repainting project. You can also develop a plan that will allow you to handle the damage before undertaking any major renovation or improvement project in your home moving forward.
Enhance Curb Appeal
Enhancing curb appeal is probably the main reason you should repaint the exterior of your home. Note that your home will lose its curb appeal as time goes by and with the obvious effects of natural elements. The exterior of the home experiences more damage than the interior, dictating that you provide proper maintenance services. When you repaint the exterior, you give your home a new face and enhance its curb appeal in the process.
You'll also complement your landscaping efforts and give your home the look it deserves. Note that the value of the real estate increases by a whopping 15% when you consider increasing the aesthetic and appeal through landscaping. According to a study by Virginia Tech, you add 20% more value when you include privacy trees. Ensure you incorporate exterior painting with impressive landscaping ideas for better results.
Take the Opportunity to Redesign the Look of Your Home
As much as it is the painting work you are doing on your home, this is also a chance to give it a new and proper look. Repainting the exterior of your home creates an opportunity to redesign its look and make it better. You can incorporate the exterior repainting work with other major improvement projects, such as roof replacement. You will find it easier to create a budget and hire professionals who can handle other needs in your home fast. When you redesign the look of your home, you improve its curb appeal and increase its functionality. You also save time and resources when you utilize this opportunity to redesign and improve your home. You may even consider painting your home a whole new color!
Support a Local Denver Business While You're At It
Before you undertake the exterior repainting project in your home, you need the right materials and professionals to do the work. This means exploring the market for the right paint and professionals. As you plan to repaint the exterior of your home, think about supporting local businesses. This means working with a local paint dealer and an exterior home painter. Check the local listing for professionals you can have on the project. Note that, through marketing, 97% of people learn about local businesses and get professional help in their projects. You also create rapport and good relationships when you support local businesses.
Your home's look relies on the efforts you put in repairing and maintaining it. Most people in Denver handle plumbing and electrical needs with ease and forget about exterior painting. You should, however, understand that repainting the exterior of your home comes along with several benefits, as highlighted above.