4 Home Projects to Take on in Denver This Spring
3 min read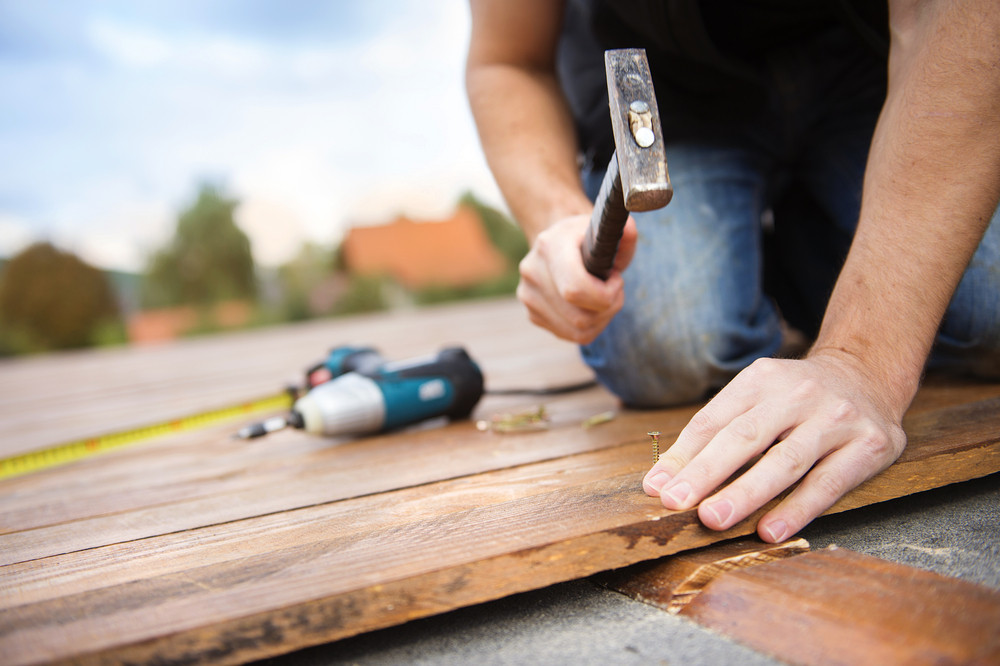 Spring has sprung in Denver, and it's the perfect time to tackle some home improvement projects. As the weather gets warmer and the days grow longer, you might be inspired to spruce up your home inside and out. Check out some engaging and straightforward home projects that you can take on this season.
1. Treat Unfinished Wood Around Your Home
One of the first projects to consider this spring is treating unfinished wood around your house. Wood surfaces, like decks, fences, and furniture, can take a beating during the winter months. Treating these surfaces can improve their appearance and protect them from further damage.
To start, clean the wood thoroughly to remove any dirt or debris. Then, select the right finish for your project. There are a variety of options available, including stains, sealants, and paint. When it comes time to apply the finish, remember that using the right brush is essential. According to Fine Woodworking, a 1-inch synthetic brush is the best choice for water-based finishes. This type of brush will ensure a smooth, even application, giving your wood surfaces a polished and professional look.
2. Recycle Old Hardware
Another fantastic spring project is to recycle old hardware. According to the National Geographic Society, the three Rs are reduce, reuse, and recycle, and they are essential for environmental conservation. By recycling old hardware, you not only contribute to a healthier environment but also have the opportunity to update your home's aesthetic with new, stylish pieces.
Start by gathering any old hardware, like door knobs, handles, and hinges, you no longer need or want. Next, clean and assess the condition of each piece. Some items may be suitable for reuse, while others might need to be recycled. Many local recycling centers likely accept metal hardware, making it easy to dispose of these items responsibly. Additionally, consider donating any usable hardware to organizations that support low-income housing or community improvement projects.
3. Upgrade Your Cabinet Color
According to SoFi Learn, mortgage rates are improving, with a typical 30-year fixed mortgage having an interest rate of 6.33% as of January 12th, 2023. So, now is an excellent time to invest in home improvements to increase your property's value. One such project is upgrading your cabinet color. Small kitchen remodels, such as updating your cabinet color, have a high return on investment (ROI), making them a smart choice for Denver homeowners.
First, remove all hardware and doors from the cabinets to upgrade your cabinet color. Next, clean the surfaces thoroughly to ensure proper paint adhesion. Then, choose a high-quality paint that's specifically designed for cabinets. Next, apply a primer, if necessary, followed by the paint color of your choice. Use thin, even coats and allow ample drying time between applications. Once the paint is dry, reattach the hardware and doors, and enjoy your refreshed kitchen space!
4. Create a Cozy Outdoor Living Space
As the temperatures rise and days lengthen, you'll likely want to spend more time outdoors. Creating a cozy and inviting outdoor living space is another excellent home project to take on this spring. By designing an area that's both comfortable and functional, you'll be able to enjoy the beauty of the season right in your own backyard.
Start by assessing your outdoor space and determining how you'd like to use it. Consider adding seating, like a patio set or a comfortable outdoor sofa, to encourage relaxation and conversation. Incorporate an outdoor rug and throw pillows for added warmth and color. To create a sense of privacy and seclusion, consider adding a trellis or privacy screen, as well as strategically placed plants and greenery.
Denver's beautiful spring weather provides the perfect backdrop for tackling these three home improvement projects. Whether you're treating unfinished wood surfaces, recycling old hardware, or upgrading your cabinet color, each project will enhance your home's appearance and contribute to its overall value. So, put on your DIY hat, gather your tools, and get started on these engaging and practical home projects this spring!