4 Beauty Tips To Fight Back Against Denver Winters
3 min read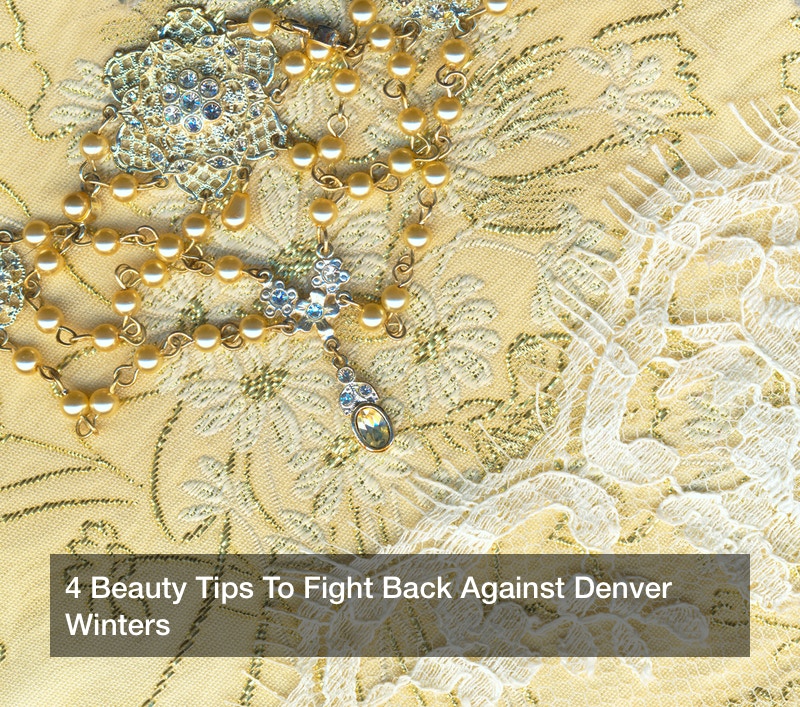 Winter is right around the corner. And while winter in Denver might be mild, that doesn't mean the change of seasons won't have an impact on your body.
The dry air can quickly turn your skin from soft to flaky and chapped hands can quickly become painful. To help you fight back against the weather, here are a few beauty tips you can use to keep your skin hydrated and your hair healthy.
Use baby lotion to hydrate your skin faster
Baby lotion isn't just for babies. It's actually a great way to get your skin to hydrate faster and prevent dry skin. In fact, approximately 47% of Millennials and 36% of Gen Xers have at least one tattoo, and Johnson's baby lotion is often used for tattoo aftercare.
This is because babies have thinner skin than adults do, and baby lotion is designed to asborb faster into the skin for this reason. So if regular lotion doesn't seem to be doing it for your dry skin this winter, consider making the switch to lotions made for the smaller folk.
Also, keep in mind that although the temperatures may have dropped, the sun can still damage your skin. If you're out skiing on a sunny winter day — or even a cloudy one! — it's essential to wear sunscreen.
Tammy Caciola of Her Fashioned Life says, "I started a skincare program in my 20's and that has made all the difference for me now in my 50's. My number one product is a Physical and environmental SPF to help stop skin damage before it starts."
Stay hydrated from the inside out
You can apply as much baby lotion as you please, but you still need to make sure you're drinking enough water or else your efforts to keep your dry skin at bay will be futile. Chronic dehydration is a problem; approximately 75% of Americans don't drink enough water.
Increase your water intake by keeping a reusable water bottle on hand to sip at throughout the day. You can also eat more fruits and vegetables that are high in water content.
Experts recommend that the average adult consume 1.5 to 2 cups of fruits and 2 to 3 cups of vegetables per day. Fruits and veggies that are high in water content include:
Watermelon
Strawberries
Blackberries
Oranges
Melons
Peaches
Cucumbers
Tomatoes
Celery
Spinach
Cauliflower
Use a gentle cleansing oil to clean your face
The cold, dry air can wreak havoc on your face. This is because your skin's natural oils actually help to keep bacteria and dead skin from clogging your pores. When the dry air sucks away your skin's moisture, it actually makes you more prone to breakouts.
Oliver Millar of First Derm recommends avoiding exfoliating cleansers, saying, "The key objective here is to avoid dryness and exfoliating scrubs and creams will only make this worse."
Regular skin cleansers can do more harm to your face during the winter months when your skin is already dry. Consider using a gentle cleansing oil to clean your face instead.
Gentle cleansing oils remove dirt and makeup while leaving your skin hydrated. Just make sure to read the reviews on the products you're considering using first; 91% of consumers today don't remember the last time they made a purchase without reading online reviews first.
Cleansing oils with hyaluronic acid are usually your best bet. They help to pull hydration into the outer layer of your skin.
Use argan oil to moisturize your hair
Your skin isn't the only part of your body that needs special attention during the winter months. The dry air can also wreak havoc on your hair by drying it out and making it staticky.
You can treat your hair during the winter by using a dry oil spray. Dry oil sprays are diluted versions of hair oils so they're lighter but just as hydrating.
Argan oil is one of the most popular types of dry hair oils to use. It makes your hair shinier, softer, and less likely to fight gravity.
The winter season can make your skin and hair feel dry and itchy. But by following the tips above and hydrating yourself from the inside out, you can take great care of yourself and stay moisturized all season long.