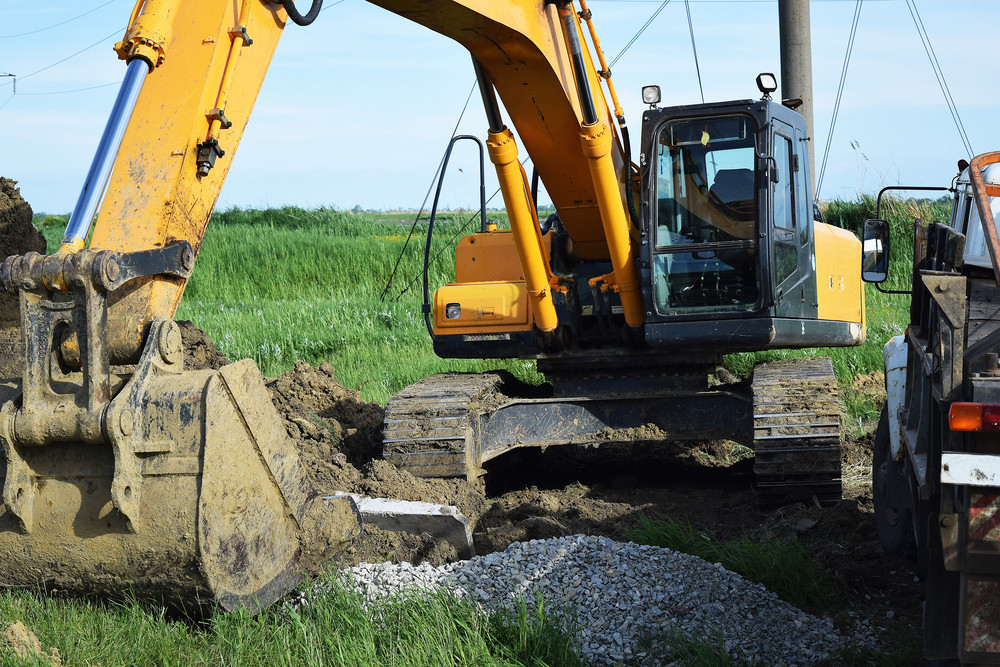 If you're a Denver homeowner, your yard and garden can be a great source of pride. If you're considering putting your house on the market, a landscaped yard adds about 20% to your home's sale price. When you do a landscaping project on your home, you'll need tools to do the job correctly.
To arrange a large outdoor space, you'll first need to prepare the ground for your project. Moving the earth takes heavy equipment capable of large-scale tasks. Here are some pieces of landscaping equipment you may need:
1. Excavators
Excavators have large, serrated claws that scoop large amounts of earth. There are different sizes of excavators available. Some excavators, called backhoes, have digging attachments on the rear; to simultaneously remove soil from both sides.
2. Skid Steer Loaders
These are smaller and more compact than excavators. They're maneuvered easily in small spaces and can remove the earth. They can also lift and move pallets or machine parts.
3. Compact Track Loaders
This heavy equipment rig is often used for loading. Compact track loaders are small, so they place minimal pressure on the ground. They're also faster and stronger than other pieces of equipment.
4. Compact Tractors
Compact tractors are small but mighty. They can quickly remove weeds and help aerate the soil. They can also remove snow in winter. Compact tractors are a good choice when readying your land for planting.
5. Cranes
Cranes can lift heavy objects. They're able to lift a tree directly from the ground without damage to the surrounding area. The use of cranes is predicted to increase, according to the United States Bureau of Labor Statistics. The Bureau expects the number of crane operators to increase by around 8% between 2014 and 2024.
6. Rakes
Most gardeners and homeowners are familiar with rakes. A rake gathers leaves or weeds from gardens or landscaping plots. When removing undergrowth on your lawn, you'll use a thatch rake. Thatch rakes are designed to uproot unwanted grass clumps.
7. Grading Rake
You might instead need a grading rake, which helps separate the levels of your soil. Some landscapers enjoy the appearance of graded dirt and utilize it as a scenic brown pattern in landscaped areas. They might also highlight this pattern by using flagstone. According to LawnStart, the layers of flagstone emerge from broken sedimentary rocks.
8. Trowels
Trowels look like a cross between a shovel and a spoon. Their scoops are sturdy and elongated to equip this tool for digging. Trowels are firm enough to withstand rocky soil.
10. Weeders
No one enjoys weeding, but it's necessary for your garden's survival. Weeders look like screwdrivers, except their ends are shaped like bottle openers. They're strong enough to grasp stubborn weeds.
11. Handheld Spreader
This device will sprinkle seeds, fertilizer, ice melt chemicals, or pesticides onto a large area. It resembles a lidded container with a windup crank on its side. Turning the crank will initiate a widespread spray of the solution in the container.
About Denver Lawns
No matter which of these tools you use, there are special considerations all Denver homeowners and landscapers should consider. If you want a type of grass ideal for Denver lawns, your best choice is Colorado Tall Fescue. It's drought-tolerant, so it needs less water. It's also low maintenance.
Based on a publication issued by the Denver government, if the home you're landscaping is in the 'Denver Hill' district, you must use a sloping hill as the lawn shape. If the lawn slope is unsteady after contouring, add underground retaining walls. You can also secure the slope with plants.
A landscaping project will be an enduring place of beauty in your Denver backyard. Your family and friends will derive pleasure and inspiration from the results of your work. When you've finished your landscaping project, you'll know all your efforts have been worth your time and effort.