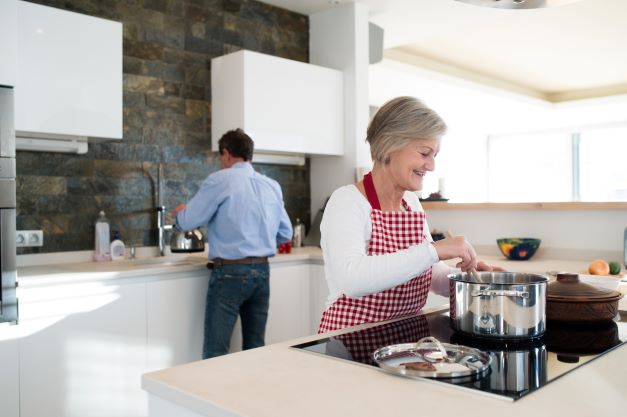 A major part of making home improvements is knowing the right ones to work on and planning for them in advance. Different seasons, for instance, make different home improvements a priority. Read on to see some of the projects that you should tackle before winter checks in so that you have an easier time throughout the season.
Declutter
One of the best home improvements you can start with is to declutter your home. When you do this, you get extra space that can allow you to work on other improvements in peace. Take time and collect everything that's either broken or that you haven't used in a while and either sell it or donate it. This will give you room to get your house in order before the Denver winter checks in. Once this is done, you can work on improving the rest of your house and getting additional items that you may need.
Insulate Your Home
With the cold on its way, insulation becomes more important than ever. You should therefore inspect the entire house to see if there are any gaps in your insulation. If you find any, talk to a professional in Denver who can help you insulate the entire house. This includes the attic and basement which can leak treated air outside your house. Keep in mind that homes with spray foam can reduce energy usage by up to 5,638 kWh each year in comparison to the same home when it's insulated and air sealed with other insulation.
Remodel the Kitchen
While a kitchen remodel can be expensive, you can do a minor one which will be more cost-effective. This is a great idea since you will likely spend a lot of time at home in winter and it will be nice to have a comfortable kitchen. Some of the improvements you can work on include getting new knobs for the cabinets and refacing them as well as adding shelves to get more storage. You can also change your countertops to granite ones which are by far the most popular option with 64% of new homes being built with this material. As you get more money and time, you can keep working on more changes as you see fit.
Upgrade Your Bathroom
The bathroom is another space that will see a lot of traffic in your home no matter the season. To get it ready for winter, fix any leaks and repair problematic plumbing that you may have. You could also upgrade the toilet seats to low-flow toilets which will save you a good amount of water over time. As with the kitchen, you can also add the storage space that'll available for you and your family so that there's enough room to keep toiletry comfortably.
Inspect and Repair Your Foundation
Finally, your home's foundation needs to be in good shape in readiness for the cold weather that's about to set in. This will ensure that no further damage comes to your house as the freeze and thaw cycle can be brutal to a foundation with even minor issues. Most homeowners, according to Home Advisor, will pay about $4,640 to repair issues with their home's foundation. This shows that it may be a costly home improvement to take on, but one that will be worth every cent you spend on it.
Start with these home improvements and work your way to others as the seasons change. When you know that your house is safe and comfortable before winter comes, you may have an easier time carrying on with your day-to-day activities.