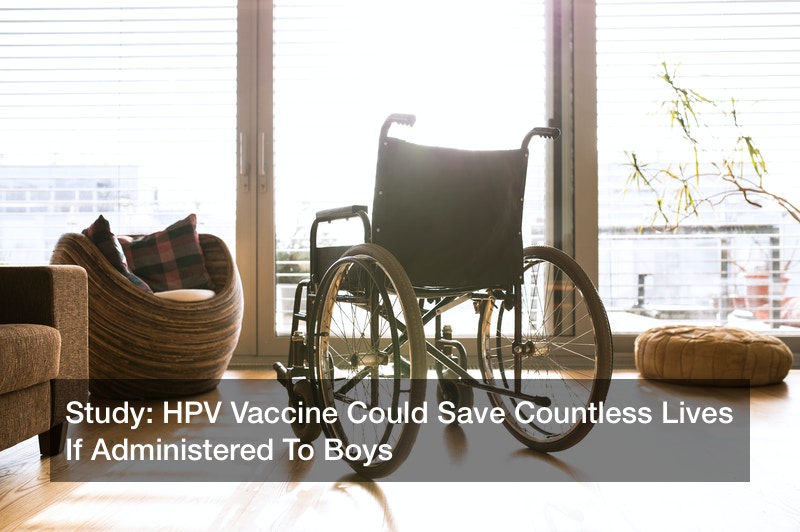 In a short amount of time, the HPV vaccine has already helped many young women prevent disease. And if it were to expand to men, it could potentially prevent thousands of cancer cases in the United Kingdom each year.
New cancer cases are projected to increase 50% worldwide between 2012 and 2030. Public Health England reports that the rate of HPV in women ages 16 to 21 who were vaccinated between dropped by 86%. Soon, the HPV vaccination is expected to be offered to boys after the British government's Joint Committee on Vaccination and Immunisation changed its view.
HPV causes about 2,000 cases of cancer in men every year and leads to about 650 deaths. These deaths are mainly a result of throat cancer. Unfortunately, HPV is much more likely to lead to cancer among women. In fact, the majority of cervical cancer cases are connected to HPV infection. Men who have HPV are also at risk for passing it to their partners.
According to CNN, the vaccination also caused a decline in the number of genital warts diagnoses in girls and boys ages 15 to 17. The girls and boys involved in the study received the vaccination between 2009 and 2017. Genital warts are a result of certain strains of HPV, which the vaccine protects against.
Over the last ten years, global HPV vaccination coverage has increased. But in many of the world's more affluent countries like Japan, Denmark, and the United States, the vaccination levels are still stubbornly low.
While the study shows that the HPV vaccination could be a game changer for boys and girls alike, there is intense debate occurring in the United Kingdom. Even though some think it's a good idea, others argue that giving it to women only is more cost-effective as they are disproportionately affected by the virus. Dr. Vanessa Saliba, consultant epidemiologist at PHE, spoke with CNN about treating women with the vaccine.
"It's really important that we get this message out about what a difference the vaccine is making so that we maintain our high uptake rates going forward and make sure that all our girls are protected as early as possible," Saliba said
While it's a popular treatment in the United Kingdom, many parents in the United States have chosen to opt their children out of the vaccination. According to WTKR, a study was recently published in PLOS Medicine that states the risk of outbreaks is rising in 12 of 18 states that allow nonmedical exemptions from the vaccinations. The states allowing the nonmedical exemptions include Idaho, Maine, Ohio, Utah, and Arizona.
There are also many "hot spot" metropolitan regions that show a large number of nonmedical exemptions. These areas include Seattle and Spokane, Salt Lake City and Provo, Fort Worth and Plano, and Kansas City, all of which may be susceptible to outbreaks.
Because the virus is spread through sexual contact, many parents are reluctant to vaccinate their children. Over the years vaccines have saved countless lives, and low HPV vaccination rates puts millions at risk. Statistics show that many lives could be saved by simply using the vaccine. In fact, the number of measles-related deaths decreased 79% between 2000 and 2014 from 546,800 to 114,900. With higher vaccination rates, HPV transmission could also drop dramatically in the decades ahead.
Current data shows that the United States needs about 52,000 more primary care physicians by 2025 to meet healthcare needs. These doctors could help administer vaccines and save the lives of many young people.
The medicine exists, but it's up to doctors, parents, and young people to ensure that it is administered.