New Bakery's Proceeds Donated to Denver Domestic Violence Survivors Organization
2 min read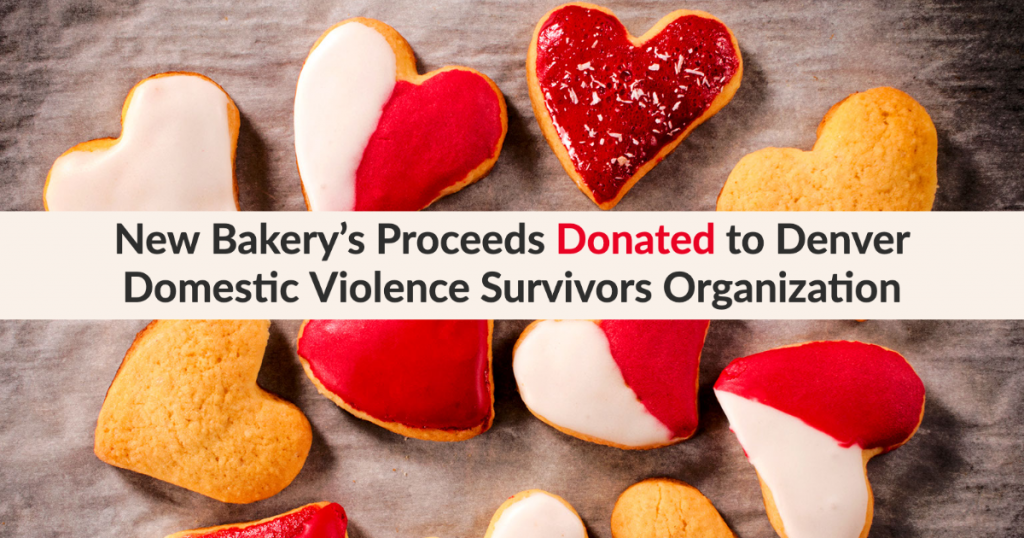 The sad reality is that homicide is one of the leading causes of death for women, and nearly half of female victims aged 44 and under are killed by a former or current intimate male partner. Domestic violence is a common and terrible occurrence and one that the owner of a new Colorado-based bakery is all too familiar with.
"I actually, recently started my own home bakery," said Meredith, owner of Flooded With Light Bakery. "My plan is to use this bakery and my passion for baking as a platform to help support local organizations in our community."
The week before Christmas, Meredith donated 20% of the proceeds from her baked goods to SafeHouse Denver, an agency dedicated to helping domestic violence survivors. Established in 1977, this organization is the only one in Denver that provides both emergency shelter and counseling and advocacy to adults and children experiencing domestic violence.
Meredith told 9NEWS, "This cause is close to my heart just based off my history as a victim of stalking and gaslighting in my early 20s. Going through a really tough time with domestic violence, baking served as a therapeutic outlet for me too. So being able to engage in that creative process, it just really gave me hope — and so I'm trying to use that hope to give back."
If you or someone you love is experiencing intimate partner violence, help is available. You can call SafeHouse Denver at (303) 318-9959 or reach their 24-Hour Crisis & Information Line at (303) 318-9989. Read on for more information about domestic violence.
Domestic Violence Facts & Statistics
On average, more than three women are murdered by intimate male partners each day in the United States.
An average of 20 people are physically abused by an intimate partner per minute in the United States.
In a typical day, more than 20,000 phone calls are placed to domestic violence hotlines across the United States.
Approximately 67% of married individuals lived with one or more partners before marriage. Living with an abuser gives them greater access and increases their ability to control, manipulate, and hurt their victim.
Women between the ages of 18 and 24 are the demographic most commonly abused by a partner.
When an abuser is arrested, bail bond agencies can pledge money or property as bail. However, releasing someone charged with assault can be dangerous. Domestic violence offenders tend to have the highest recidivism rates: three-fifths are rearrested within two years.
Only 34% of people who are injured as a result of domestic violence receive medical care for their injuries.
How to Help
If you are interested in contributing to Meredith's cause, you can order her baked goods directly from her website. This month, 15% of the bakery's proceeds will go to Mending the Soul, a non-profit organization with a mission "to bring community-based restoration to people worldwide who have experienced abuse."