Denver Residents Are Switching Careers for Job Security
3 min read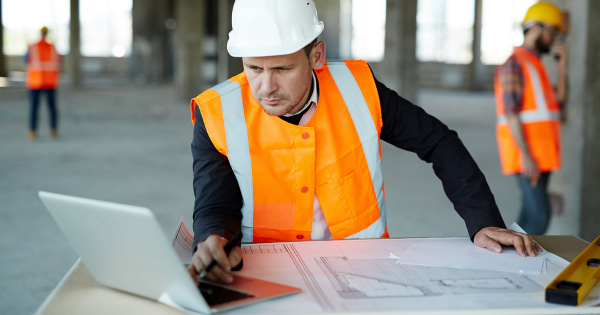 It's no secret that construction workers have been in high demand recently, especially with Denver's recent building boom. But since the COVID-19 pandemic has forced many businesses to hand in the towel, leaving millions of Americans laid off or without work, Denver residents are increasingly returning to school to switch careers to meet those construction needs.
Denver is among the top 15 cities in the U.S. for construction jobs, and there's a significant demand for construction management professionals. Americans looking to get into the field can find jobs after receiving a certificate or master's degree in Construction Engineering Management.
Ryan Goltz, who returned to college at the age of 45, is just one Denver resident returning to CU Denver to shift careers. Students entering the program like Goltz come from a wide array of backgrounds as there's no required undergraduate experience necessary to apply for the program. Assistant Professor Heidi Brothers, PhD, says that many recent CEM graduates have different bachelor's degrees in various fields such as environmental science, business, communication, and education.
Graduates, Brothers says, are looking for new careers that pay well and offer long-term security.
This comes as no surprise after the downturn of the COVID-19 pandemic in 2020. According to the Wall Street Journal, in May 2020 alone, approximately 8 million Americans lost their jobs and, over the course of the pandemic, up to 114 million people lost their jobs in total. Not only did this put millions of Americans out of work and unable to provide for themselves and their families but it also prevented them from accessing job-sponsored healthcare, dental, and vision insurance during a pandemic.
The Search for Greater Stability
Denver residents aren't the only Americans looking for greater career stability. Approximately one in every four U.S. employees is considering a leap to a new career, according to the American Worker survey. What's more, despite there being disparities between educational opportunities in the U.S. (private school students are more likely to score higher points on tests than public students), Americans with college backgrounds and non-college backgrounds alike are looking for opportunities that make them more essential to the workforce.
What Careers Are in Demand?
Medical professionals, dentists, and dental hygienists, careers that were previously in demand prior to the pandemic, are now in higher demand than ever before. Employment is expected to grow 15% in the healthcare industry and for good reason. Americans need regular medical and dental care even during a health crisis. Oral surgeries such as wisdom tooth removals, root canals, and dental implants, which have a 98% success rate, continued to take place throughout 2020 despite a higher risk of COVID-19 infection because they were necessary for the health of the patient. This consistent demand makes this line of work alluring to those who may have been let go during the pandemic and are looking for a career where they don't need to worry about their jobs being at risk due to overstaffing.
The demand for plumbers, electricians, energy installers, and mechanics is also at an all-time high. Even with automation on the rise and U.S. vehicles spending up to 95% of their time parked, technicians are essential. This is especially true as new technology becomes available in various industries.
Goltz says he's appreciative of his CEM program and how it's provided him with greater job security. After the last year with COVID-19, he says, construction is now considered essential, and it's a sustainable profession. For other Denver residents looking to make a career move, construction may be a great option.