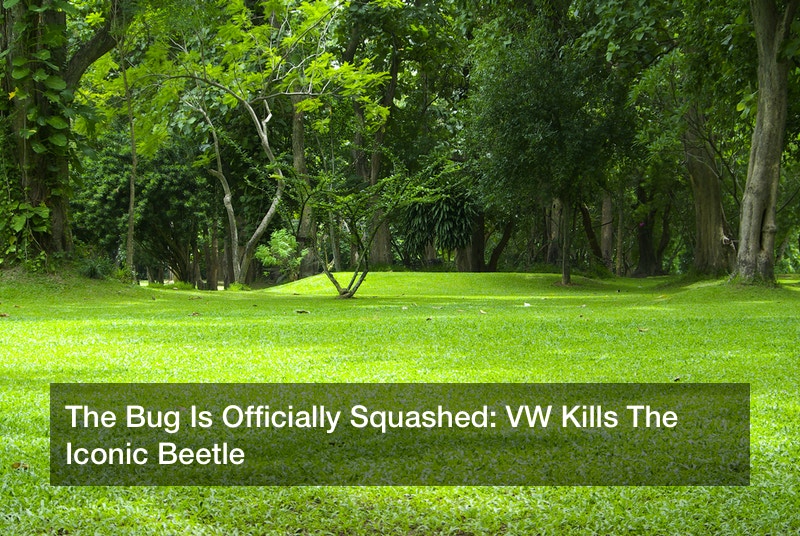 Bug lovers around the world are mourning Volkswagen's official announcement: the Bug is dead.
For almost seven decades, Volkswagen has manufactured its iconic Beetle, the rounded vehicle with a vintage feel. Now, the car will be officially considered vintage since Volkswagen plans to cease production of the bug-like car in 2019.
"The loss of the Beetle after three generations, over nearly seven decades, will evoke a host of emotions from the Beetle's many devoted fans," claims U.S. VW CEO, Hinrich J. Woebcken.
So why is Volkswagen exterminating the much-loved car? Well, like most bugs, American consumers simply don't want them around.
VW Beetle sales have plummeted and it seems more Americans have opted for SUVs and electric cars over the iconic bug. As such, VW plans to emphasize these makes and models after feeling the heat from investors who want more profits.
But will this announcement drive up Beetle sales before the bug is fumigated? Maybe.
Americans love "vintage" items, so much so, that nearly 57% of American consumers prefer vintage pieces and are willing to pay more. Now that the bug is dead, it's officially moving into collectible territory.
Some older bugs have already been sold for tens of thousands of dollars in the last few years. Of course, these are older models, but soon enough, every bug will be an older model.
Just this year, a 1956 Beetle Cabriolet fetched almost $73,000 at auction. Another 1952 Beetle sold for over $62,000 in Paris.
However, this isn't the first time Volkswagen has ceased manufacturing the bug. After a two-decade hiatus, the bug came flying back onto dealership lots in the late 1990s. After all, walking into a dealership still remains the most popular way to buy a car, even today.
Nowadays, however, the bug only appeals to middle-aged women, according to auto-analyst, John Wolkonowicz. Younger generations didn't grow up with the Beetle in the spotlight. While the 1968 Disney film, "The Love Bug," helped Volkswagen sell almost 423,000 Beetles in that year alone, in 2017, only 15,000 Beetles left the lot.
"Younger people don't know what the point is," said analyst, Wolkonowicz.
As older drivers opt for larger options like SUVs, there's simply no room for the compact bug on the road. If drivers want a smaller vehicle, many are apt to choose a smart car or a motorcycle. There are over 184,000 motorcycles registered in Colorado alone.
This has caused sales to steadily decline for the beloved bug since 2013. According to VW's announcement, the automotive brand is leaning toward developing their SUVs and crossovers to appeal to a larger audience.
Even though the CEO, Hinrich J. Woebcken, hinted that this announcement might not be the final nail in the bug's coffin, the cars beg to differ.
Volkswagen reports that two final models will be produced by the automotive company: the Final Edition SE and the Final Edition SEL, beginning at $25,995 and $29,995 accordingly.
Final Edition? Does anyone have any tissues?